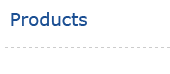 Contact Us
Jiangsu Dingrong Trade Co., Ltd

Add:1201D Jiafu International Trade Center, 97 Renmin Road, Wuxi City Jiangsu Province China
Attn:Angela Zhu

Tel:
86-510-82701002
86-510-82707002
Fax:
86-510-82717368
Email:
wxdingrong@yahoo.
com.cn


info@chinadingrong.
com.cn

KFRP strength member for fiber optic cables
KFRP strength member for optic cable, is a kind of nonmetallic composite rod produced with Aramid fiber and E-glass, which is widely used all over the world.
The up-to-date pultrusion technology is adopted for KFRP production, which makes KFRP product has outstanding properties. Comparing the FRP strength member, it has outstanding flexibility, low weight and excellent tensile strength etc.
FEATURES:
1.Light weight and high strength. KFRP has low density and high strength. Its ratio of strength/weight and ratio of modulus/weight are higher than those of steel wire and GFRP;
2. Impact strength and break resistance. KFRP has much higher tensile strength (¡Ý1700MPa), so it has much higher impact strength and break resistance.
3. KFRP has excellent flexible and compact properties, so it is special for the indoor cable layout.