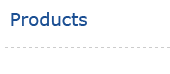 Contact Us
Jiangsu Dingrong Trade Co., Ltd

Add:1201D Jiafu International Trade Center, 97 Renmin Road, Wuxi City Jiangsu Province China
Attn:Angela Zhu

Tel:
86-510-82701002
86-510-82707002
Fax:
86-510-82717368
Email:
wxdingrong@yahoo.
com.cn


info@chinadingrong.
com.cn

FRP strength member for fiber optic cables
FRP strength member for optic cable, is a kind of nonmetallic composite rod produced with resin and E-glass, which is widely used all over the world. The up-to-date pultrusion technology is adopted for FRP production, which makes FRP/GFRP product has outstanding properties. Comparing the traditional metallic strength member, it has excellent performance on the properties of insulation, anti-corrosion, low weight and high strength, long service life etc.
The features of FRP strength member for fiber optic cables are as follows:
1.Insensitive to the lightning strike, suitable for the area with frequent lightning and rain.
2.Free from the induction interference, can be laid and installed close to the power line and device.
3.No harmfrul gas, which will affect the transmission of the optical fiber, will be given off from the corrosive metal.
4.FRP strength member has a high ratio of strength/weight.